"Razvoj novih strategij, da bi bil krompir primeren za
za zahtevne pogoje rasti v prihodnosti"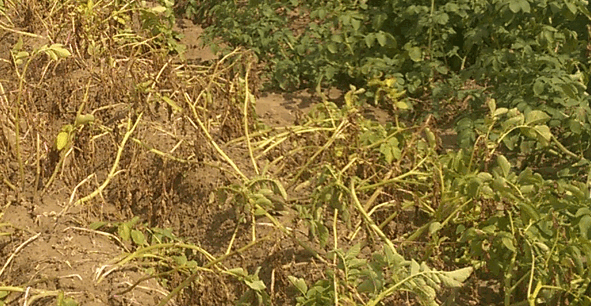 ADAPT will determine the molecular and phenotypical responses of potatoes to combined environmental stress conditions such as heat, drought and flooding, which are becoming increasingly important for potato yield under the challenging growth conditions of the future due to climate change.
Arising from a mechanistic understanding, we aim to identify new breeding targets and matching potato varieties to specific environmental conditions.
Knowledge from our research will directly reach the most relevant stakeholders and end-users feeding into breeding programmes and guiding technology development for improved crop management strategies. As a first step towards this goal the Stress Knowledge Map was developed by the NIB to compile our knowledge on mechanisms underlying response of plants to stress signalling network. More Information can be found here… ski.nib.si-stress_knowledge_map.